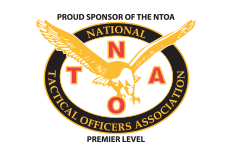 The importance of tactical and operational training should not be undervalued. It is the key ingredient to product effectiveness, safety and risk mitigation. ALS offers Less-Lethal Instructor courses to meet your agency needs.
Our comprehensive courses, coupled with skilled trainers, ensures that your officers are properly equipped to handle a wide array of force issues. ALS is your training resource to help reduce your agency's exposure to product liability lawsuits, as well as ensuring that your officers are prepared for the difficult tasks ahead.

The Pacem Defense manufacturing facility in Perry, Florida is comprised of more than a dozen modern production buildings spread across our 500-acre campus. Our mission at Pacem Defense is to provide the law enforcement, corrections, security and professional officers with the best performing, most consistent and reliable munitions available. Our innovative designs, disciplined engineering philosophy and best manufacturing as well as inspection processes, ensure our products are second to none. Our success is measured by our customer satisfaction. We pride ourselves on our service and support, well beyond the sale. Our many satisfied customers have helped us build a reputation of excellence and trust recognized throughout the law enforcement, corrections, security and professional defense arenas.
Our industry leading Training Division provides specialized and core less lethal training to include tactics and techniques.