RUSOH™ Eliminator™ Fire Extinguisher Now Available For Commercial Sale
Eau Claire, Wisconsin (April 25, 2017) – Rusoh, Inc, a wholly owned subsidiary of National Presto Industries, Inc. (NYSE: NPK) announced today that its new fire extinguisher, the Rusoh™ Eliminator™, is now available for commercial sale. The extinguisher, shown above, is the first self-service, reloadable fire extinguisher and is expected to revolutionize...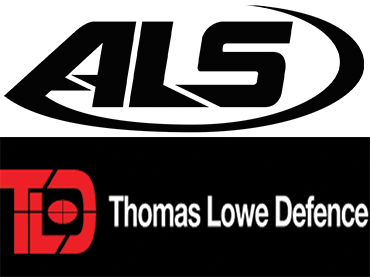 AMTEC LESS-LETHAL SYSTEMS ACQUIRES THOMAS LOWE DEFENCE (TLD)
Perry, FL -- AMTEC Less-Lethal Systems (ALS) is proud to announce the acquisition of the Thomas Lowe Defence (TLD) assets which broadens our product portfolio to include modular and reusable diversionary devices that can be utilized for training and operational use at a fraction of the cost of most flash bangs in the market place today.

AMTEC LESS-LETHAL SYSTEMS SIGNS INDUSTRY VETERAN MONICA SIPP
Perry, Fl. (January 2017) – AMTEC Less-Lethal Systems, Inc. (ALS), a subsidiary of the National Defense Corporation, the Defense Holding Company under National Presto Industries, is proud to announce the appointment of Monica Sipp as the new Director of Sales and Marketing. ALS is a product provider to the law enforcement, corrections and military markets...